Six String Stickers design and manufacture high quality guitar stickers, luthier headstock decals and guitar decal sets. Our range of designs have been created exclusively for us and are manufactured here in the UK.
We believe our stickers and decals are the best on the market, offering top quality products at a fair price, whilst keeping the design range exclusive.
Our stickers are made from !00% renewable resources.
Believe it or not, our stickers are made from a wood pulp and do not contain any plastic!
The base of our stickers uses a clear gloss compostable film made from renewable bamboo pulp from managed plantations.
It has brilliant clarity, even though it's made from wood!
Our decals are supplied on a 100% recycled backing paper, along with all of our packaging materials.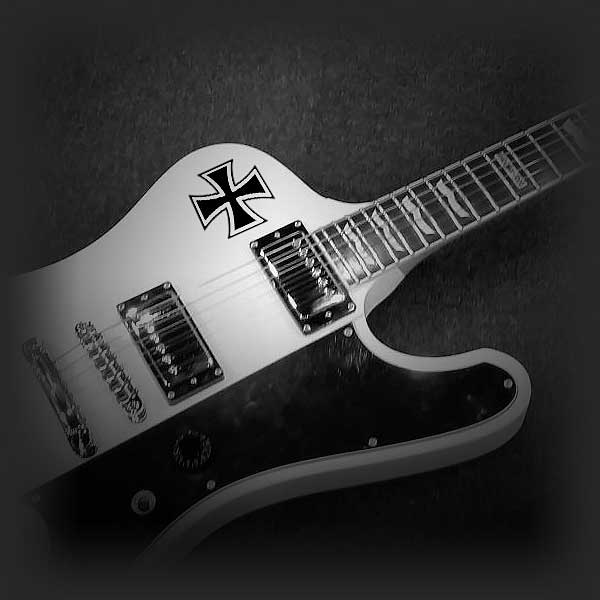 The artwork for all of our productss is created in high resolution at 300dpi, and uses CMYK colour values. This gives a high quality print, better definition, detail and vibrant, brighter colours.
Our state of the art printing process means our stickers and decals will not fade or suffer from colour loss over time.
We only employ time served, UK based graphic designers and illustrators to create the artwork for our guitar stickers and decals.
All of our products are manufactured here in the UK, using advanced production techniques, to create the highest quality products.
Our guitar stickers and decals are made from the highest quality materials available. We spent a long time researching and investing in materials and production techniques to bring the best quality products to market.