Hand drawn and digitally recreated, our Ouija Board guitar decal set has everything you need to convert your guitar into a spirit board! Featuring Alchemy symbols, moon phases and an all seeing eye. Available with or without the Baphomet background.

Professionally Printed
Hi-Resolution Artwork
Includes: Letters / Numbers / Ouija Logo / Illustrations and Typography
Choice of 2 styles
Available in Black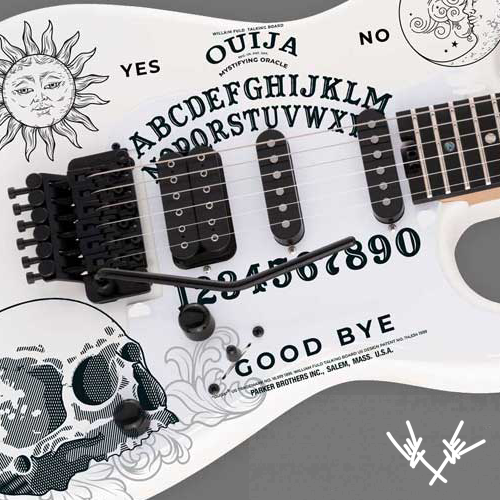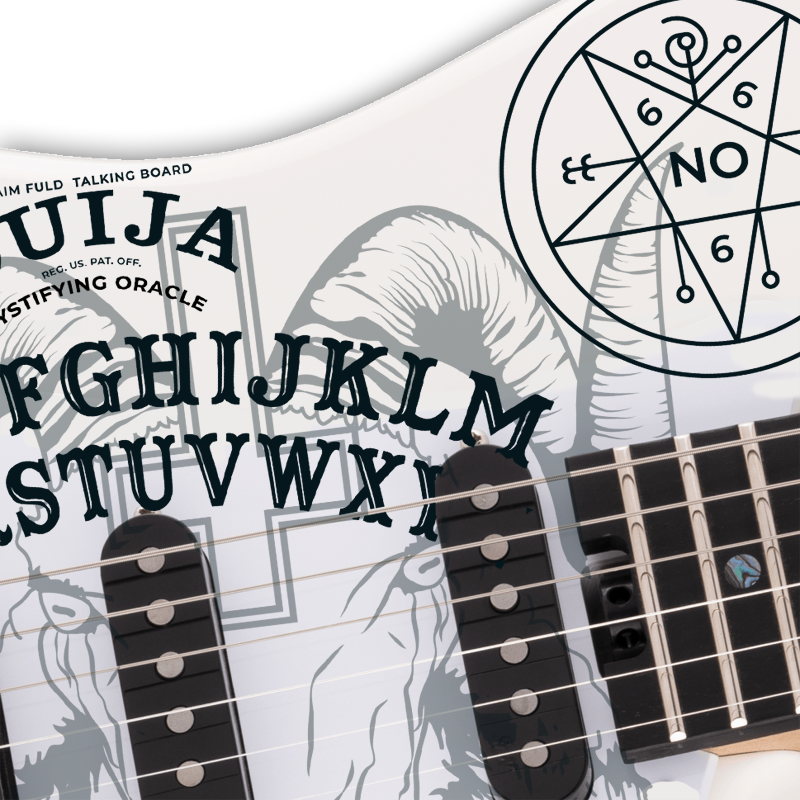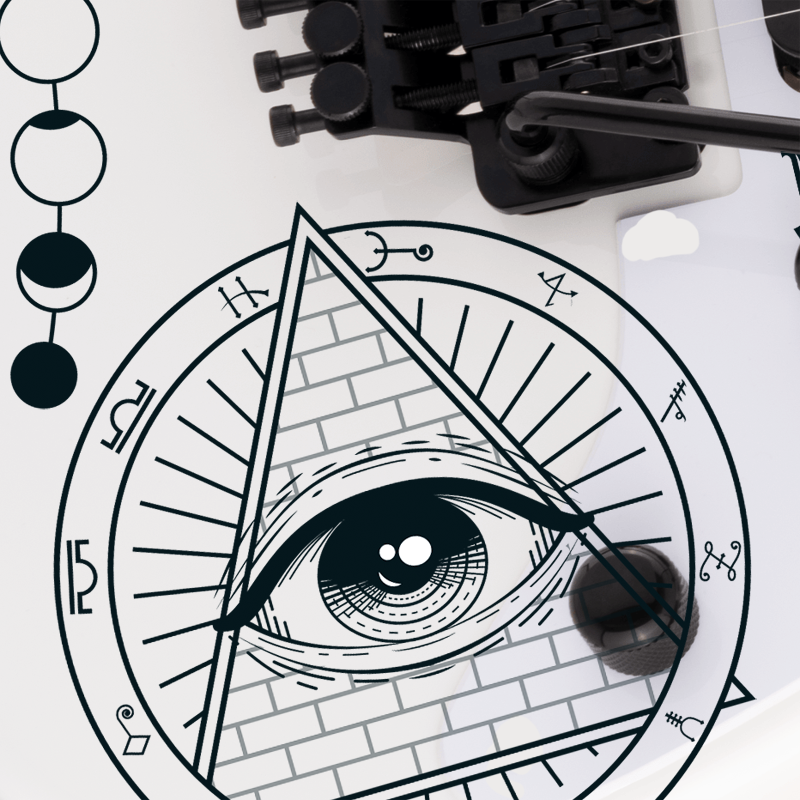 Our luthier guitar decals are used to create a professional custom shop finish by guitar builders, luthiers and those who want to customise and update their guitars appearance.
Supplied on a transparent waterslide backing.
Read our Decal Application Guide here.
Our guitar decals are supplied in a 'raw' format. This means they are uncoated and may run or scratch when handled.
We recommend that you seal the decal, with the lacquer of your choice, before applying to the guitar.
Always read the supplied instructions carefully.
Variations:
Ouija Decal Complete Set
(Artwork & Background)
Ouija Decal Artwork Only
(No Background)
Ouija Decal Baphomet Background –
(Background Only)
We can produce our decal sets in any colour.
Please Contact Us for further information.
Alchemy Ouija Board Decal Set
£19.99 – £59.99
Additional information

| | |
| --- | --- |
| Alchemy Ouija Decal | Alchemy Ouija Decal Full Set, Alchemy Ouija Decal Artwork, Alchemy Ouija Decal Baphomet Background |