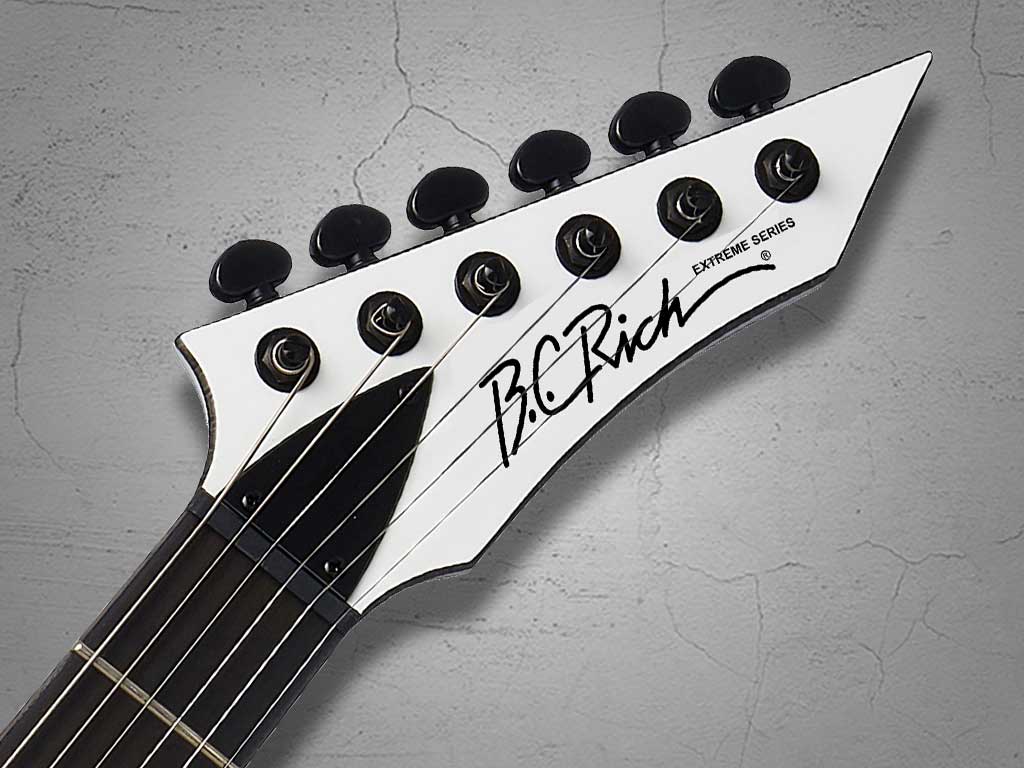 BC Rich Waterslide Headstock Decals
We now offer an almost complete range of BC Rich Waterslide Headstock decals for restoration and customisation of your BC Rich Guitar.
The collection includes decals for the Extreme Series, Prophecy Series and the USA Series. We also carry stock of the standard logo for both guitars and bass.
Find Out More…
See the collection of BC Rich Headstock Decals here.