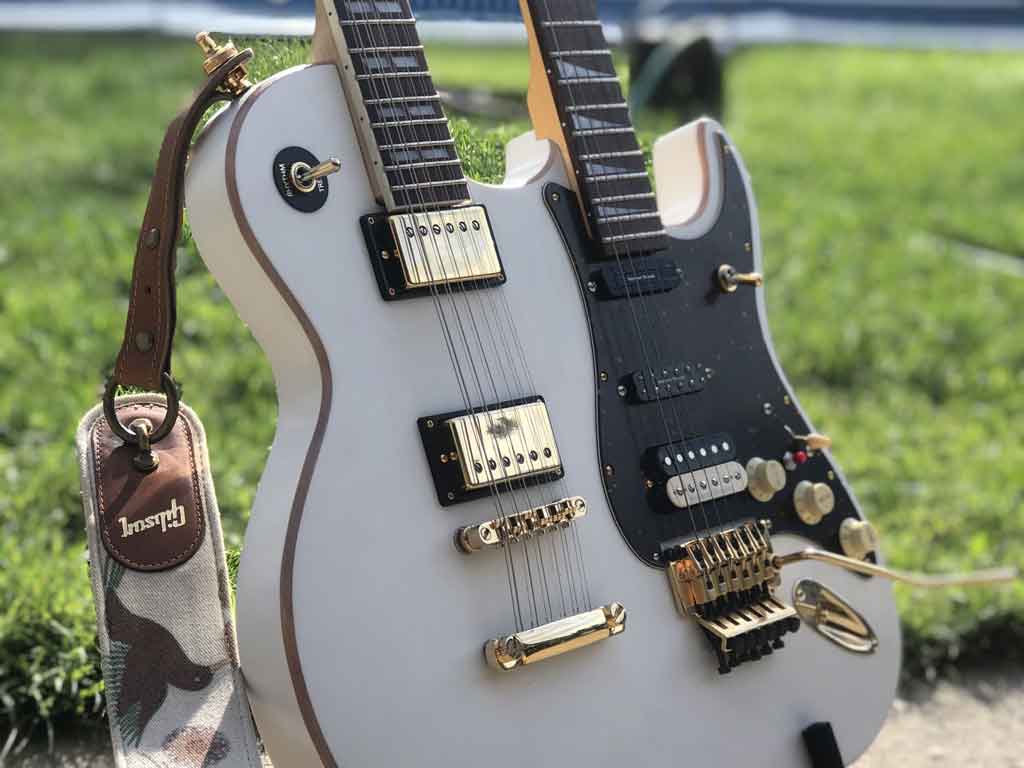 Customer Project – Clarke Guitars Double Neck Gibson / Jackson Hybrid
Take a look at this AMAZING custom guitar build by Nick Clarke Custom Guitars of Canada, a double neck hybrid featuring a 12 string Gibson Les Paul married to a 6 string Jackson Custom Shop!
This beautiful guitar features a Clarke Guitars custom decal, where the Gibson logo would normally be, and a Jackson Made in Canada Custom Shop decal on the headstock of the Jackson.
Take a look at the images below: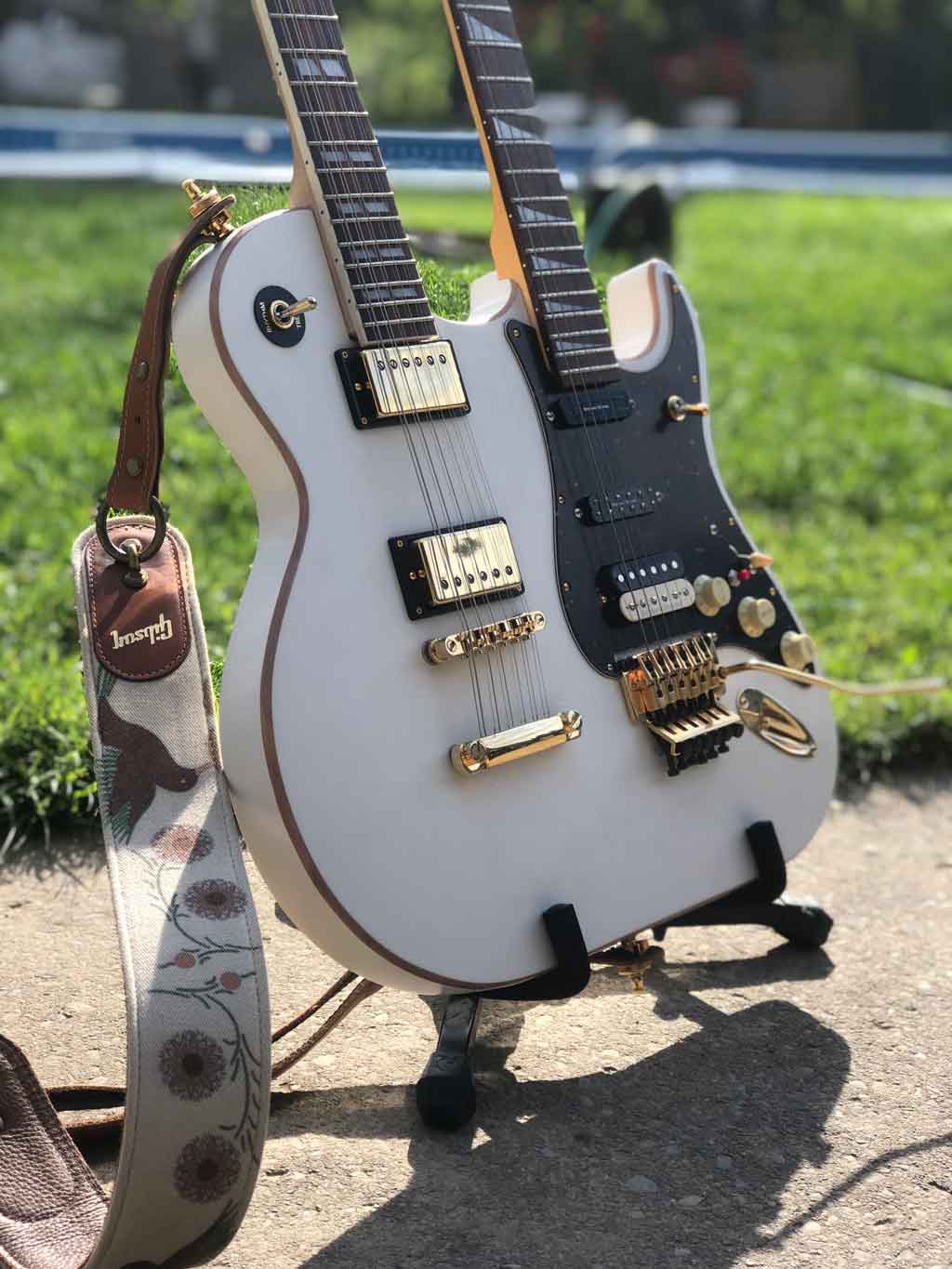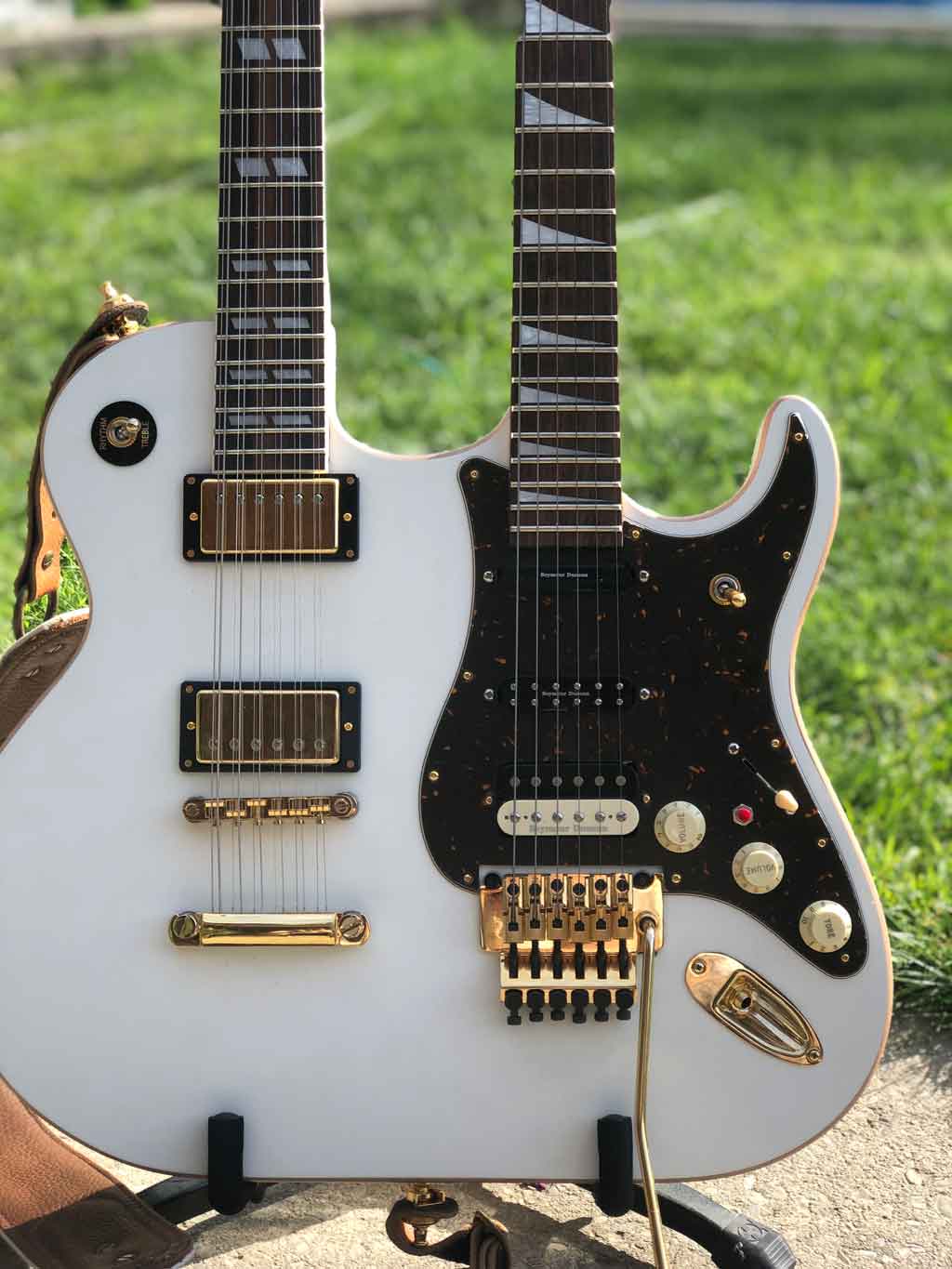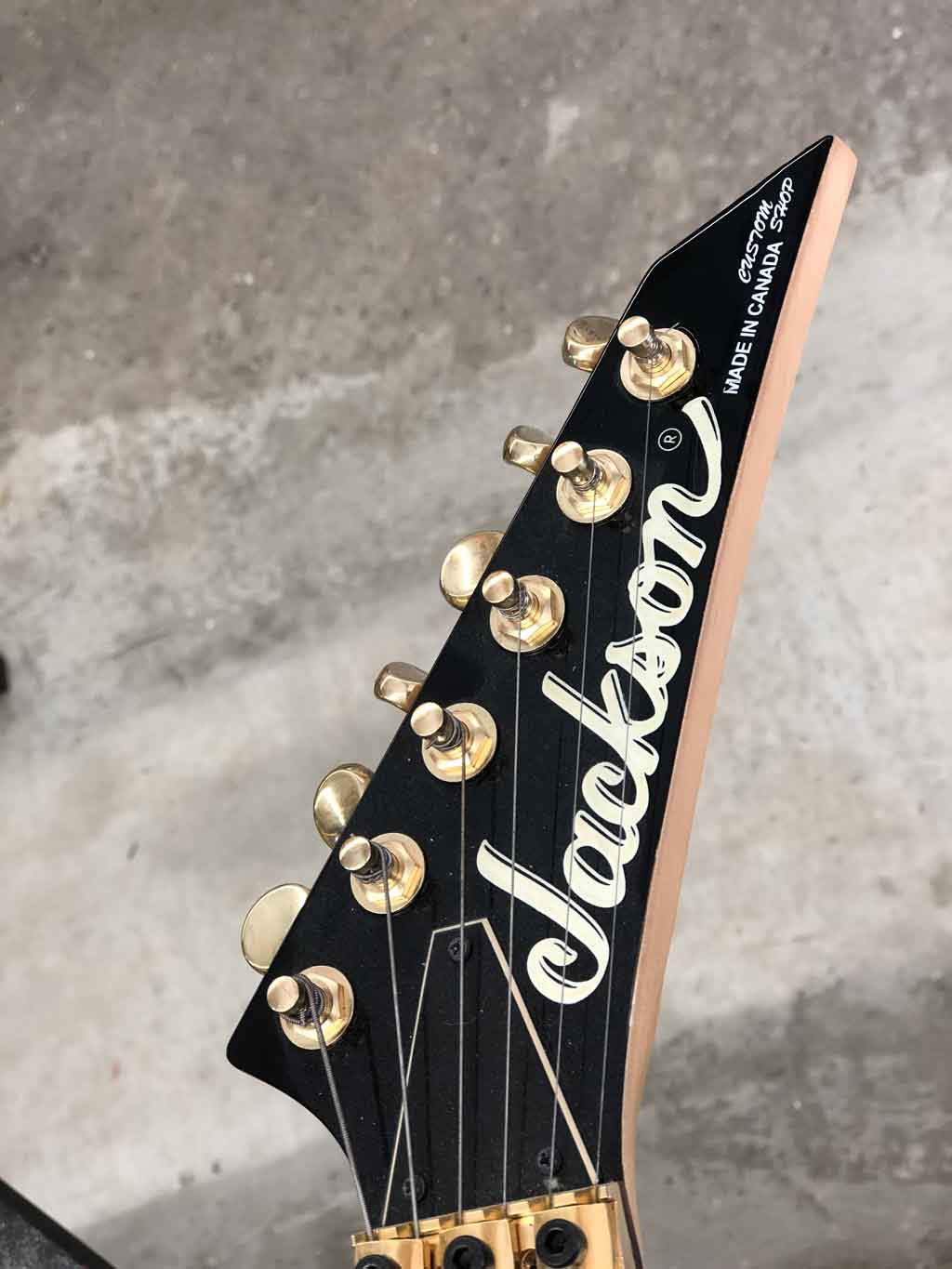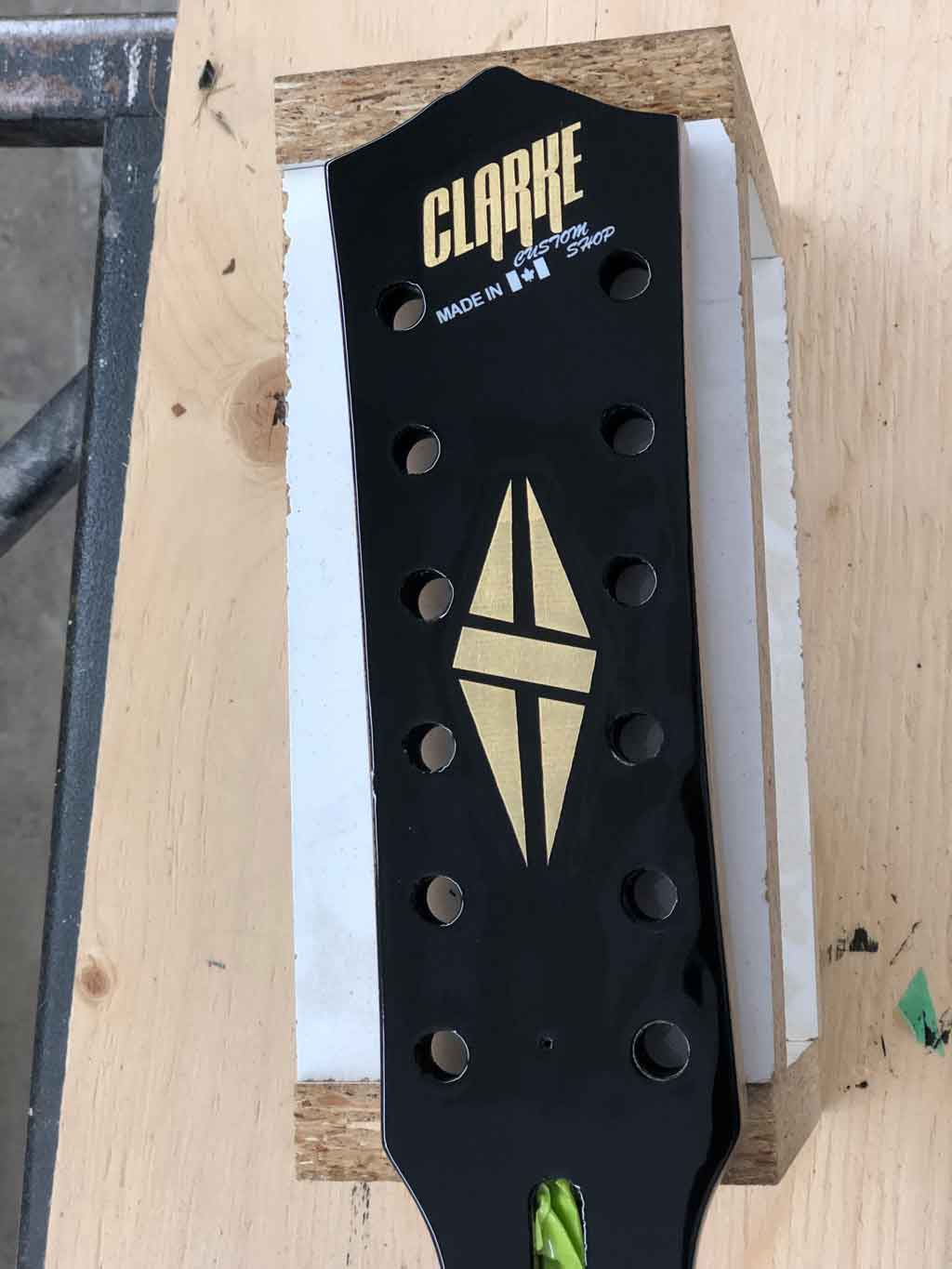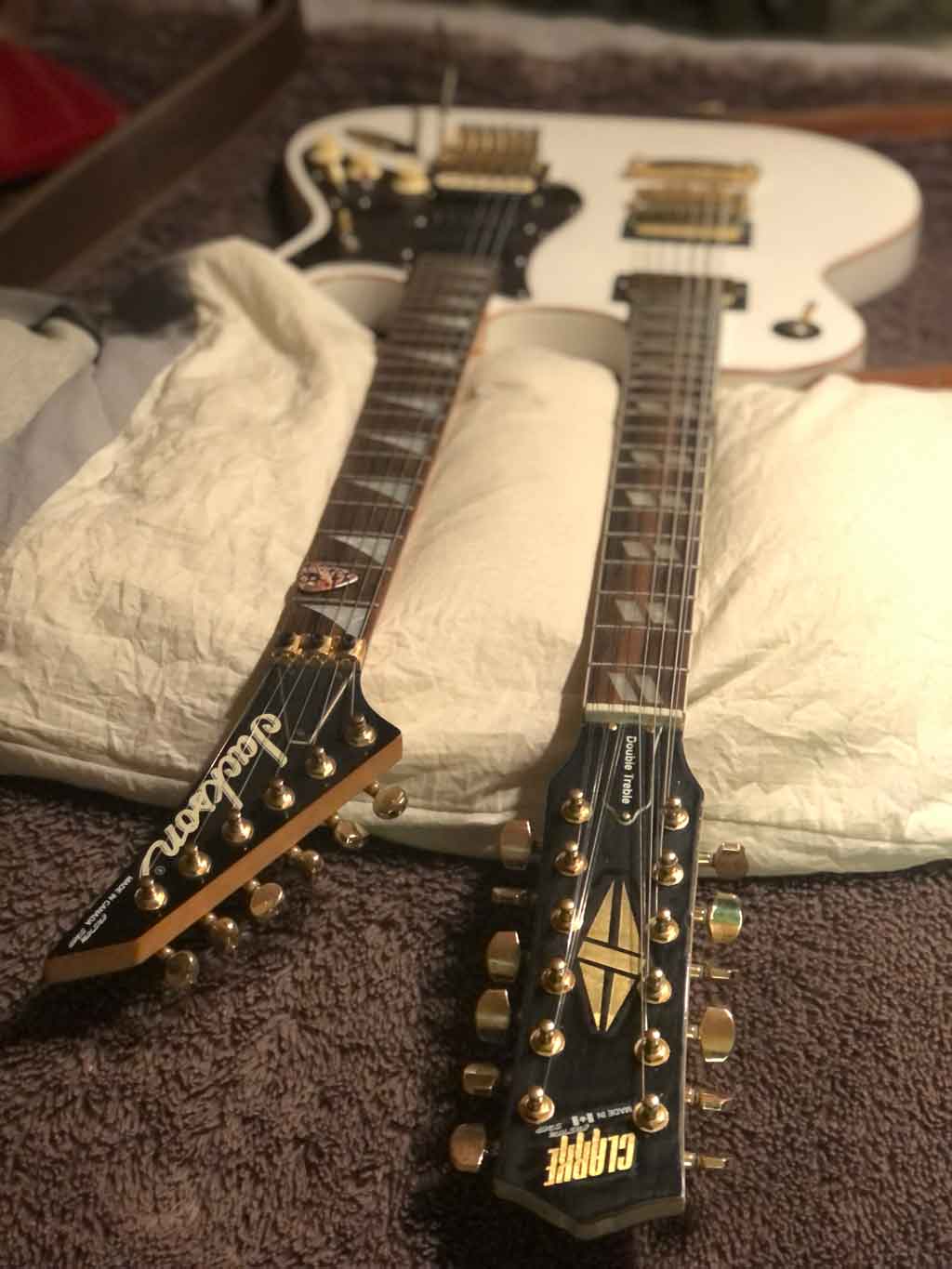 Want some decals for your custom guitar projects?
Contact us and we will happily discus your project needs.
Find Out More…
For further information and to see Nick's latest creations, follow Nick on Instagram