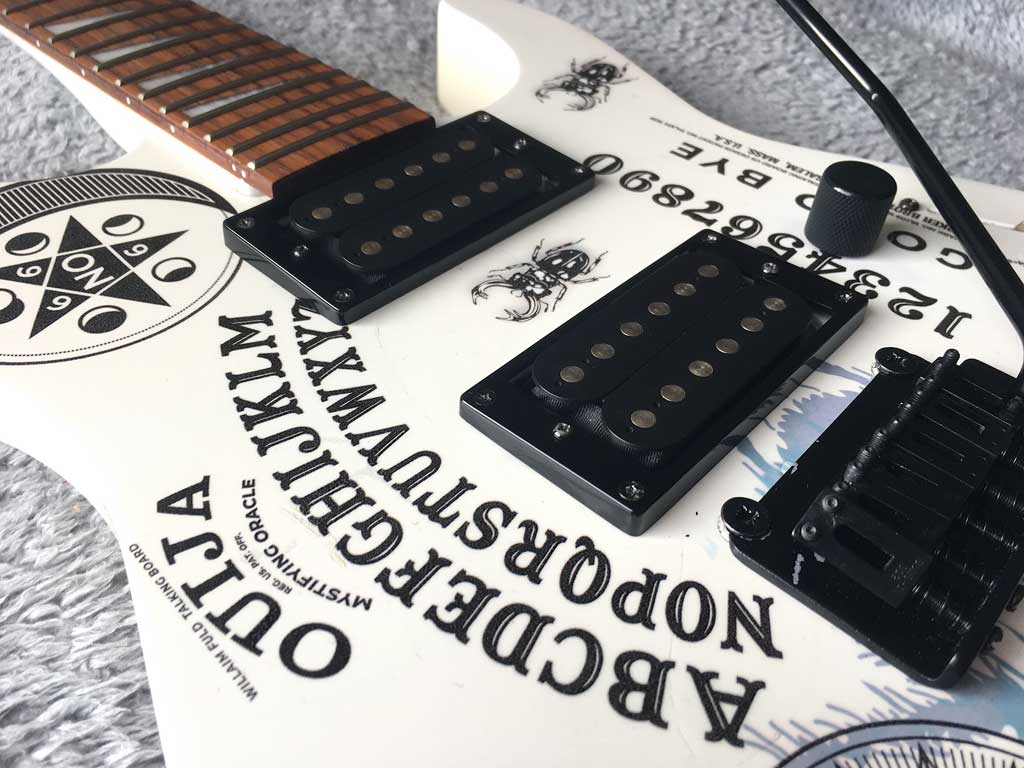 We are proud to finally share the images of our finished Jackson Dinky Alchemy Ouija Board Project.
Based on our Alchemy Ouija Board Decal Set, we modified the decals artwork to include an alchemists prayer, added more detail to the 'Yes' and 'No' symbols and included a Stag Beetle which has a symbolic meaning of the metamorphosis of a musician.
The project also features our Jackson Guitars Luthier Headstock Decal in Black, to match the decals and over all colour scheme of black and white.
Final Spec:
Alchemy Ouija Board Guitar Decal Set
Jackson Luthier Headstock Logo (Reverse Headstock)
Headstock, neck and body painted Artic White
Black machineheads / tuners
Black hardware including knobs, strap pins and input jack plate
Custom painted tremolo block
Full electrical rewire
Custom painted neck plate with serial number
Gallery:
Get the Look:
Alchemy Ouija Board Decal Set
Jackson Guitars Luthier Headstock Decal