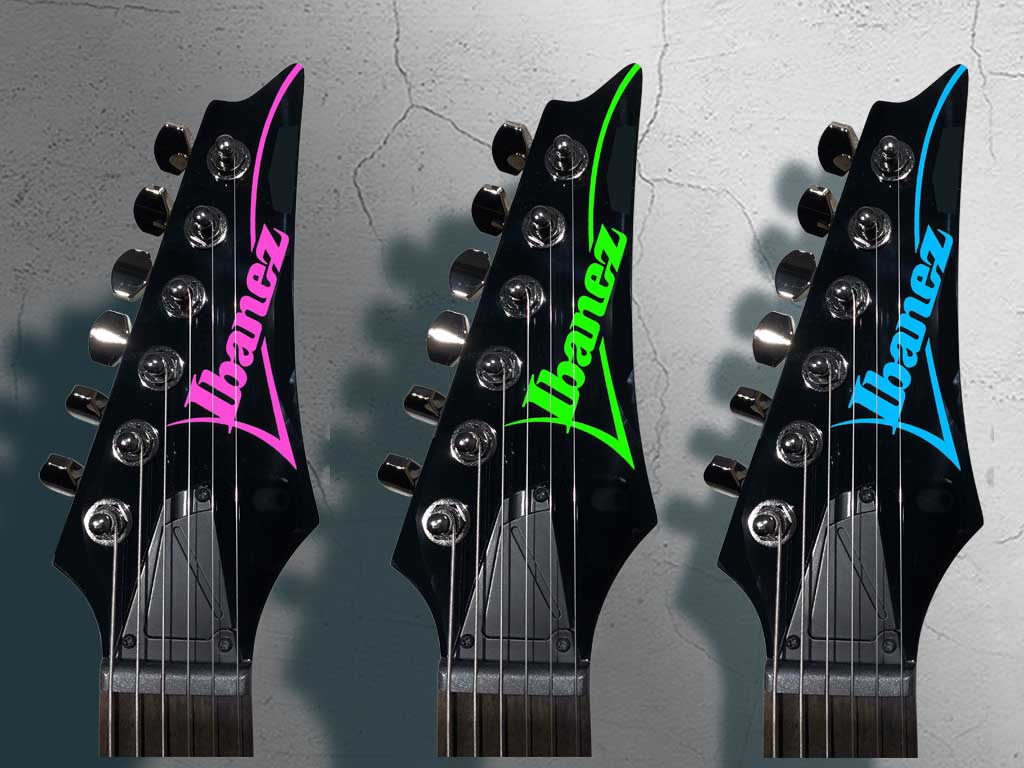 New Vivid Ink Coloured Decals
We now have a range of vivid, bright inks which we will be rolling out across some of our waterslide headstock decals.
The inks are epoxy based, which allow for a smoother ink coverage, and a more intense colour finish. The decals are applied in exactly the same way as our other waterslide headstock decals.
The new colours available are; (Electric) Blue, Lime Green, Bright Yellow and a Hot Pink. Starting with our range of Ibanez decals, we will adding the colour options to numerous decals, although, if you have a special colour requirement for a guitar decal, please Contact Us and we will be happy to help out.
Shop Now!
See our current range of waterslide guitar headstock decals here: Shop Headstock Decals.